"My passion is to encourage happiness in the form of health and wellness because everybody deserves it!"
Direct Billing Available. Inquire today.
 Payment accepted are Debit/Visa/Mc/Direct Bill for Ins. Comp.
Why am I so passionate about massage?
My journey began at Mount Royal College in 1994 where I graduated from the Massage Therapy Program which was later enhanced with a 2200-hour orthopedic massage diploma. Over time, I have developed interest and studied the other areas of therapeutic massage such as acupressure, craniosacral therapy, Aquatic Therapy, Thai Massage, and reflexology. 
I believe many of our body's chronic issues can be corrected with my form of soft tissue therapy. I enjoy helping people transform their bodies from chronic pain and realize their potential. My journey has been nothing but fulfilling, it allowed me to understand my passion in greater depth and to hone the healer in me.
Lets Create A Personalized Treatment Plan For You
I believe in the combination of different elements from several traditions, including Swedish, Thai, shiatsu, deep tissue, and myofascial release to achieve the right balance, ensuring that one benefits from therapeutic and restorative relaxation.
Shawne Klassen
Registered Massage Therapist
In my 25 years of journey as a Registered Massage Therapist, I witnessed the development of therapy and health care first hand and it is fair to say that I have never felt prouder of myself than I am now for being a part of this industry. I take pride in my work – believing in customer satisfaction by devising a perfect therapy for each one's unique needs.
Have as much or little massage as you like.
If your limited for time or prefer a longer session. I can accommodate you.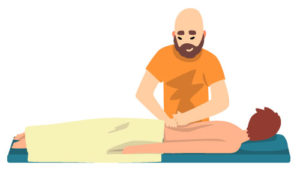 Therapeutic massage has a prominent role in several industries today beginning with sports up to our daily lives. Massage Therapy has been used to heal and prevent injuries such as tendonitis, ligament sprains, etc. It enables the body to rejuvenate cells via increased circulation and reduced inflammation.
Certain massage techniques can limit scar formation in new injuries and can minimize scar tissue around old injuries. Massage therapy is an effective relief for headaches from eyestrain, lower backache during pregnancy, protective tensing of healthy muscles around an injury, etc. Besides releasing tight muscles that restrict joint movement, massage works directly on your joints by stimulating the production of natural lubrication and hence relieving osteoarthritis.
In – Studio Rates
30Min – $57.75
45 Min – $68.25
60 Min – 94.50
75 Min – 115.50
90 Min – 136.50
120 Min – 183.75
Mobile Rates
60 Min – 131.25
90 Min – 183.75
120 Min – 236.25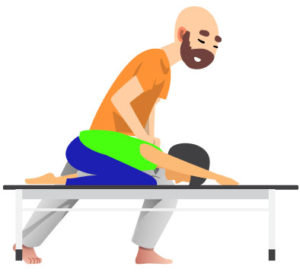 Thai Yoga Massage is a unique form of therapeutic massage that originated in India over 2500 years ago by Buddhist monks who believed in spiritual connections. It aims to speed up the healing process in specific pain-related problems like soft tissue injuries. It also promotes recovery from heart ailments, regaining mobility after stroke, and so on.
There is indeed a world of difference between a spiritual massage that uses a synergy of rhythmic compression and energy lines in comparison to a Westernised massage that focuses on kneading muscles. For instance, Deep-Tissue Massage is generally slower than Swedish. This technique goes deeper into the muscle and connective tissue to release chronic tension which might have developed from injury or overuse of the muscle.
In – Studio Rates
60 Min – 94.50
90 Min – 136.50
120 Min – 183.75
Mobile Rates
60 Min – 131.25
90 Min – 183.75
120 Min – 236.25
RAPID Adhesion release, is a new soft tissue movement-based therapeutic technique that addresses the central nervous systems role in alleviating tension and restrictions within muscles, tendons, ligaments, fascia and nerves.
In – Studio Rates
15 Min – $47.25
30 Min – $89.25
Mobile Rates
15 Min – $94.50
30 Min – 131.25
How to find me
I can come to see you at your location or I also have an office in Bridgeland NE Calgary.
"…great understanding of the body and applying a hybrid of techniques in western and eastern massage practices. Try him once and you'll be hooked"  
"Knowledgeable therapist offers therapeutic massage and clinical bodywork modalities to support your healing, recover from injuries, alleviate pain and stress"
Contact Me 
#2  115 12 St NE Calgary AB
4034086420
Questions? Give me a shout, I would be happy to help you.